Home
>
News
>
Company News
>
HZSS Subsidiary - HZWK is List in China's Top 30 Hational Aviation Innovation and Entrepreneurship
HZSS Subsidiary - HZWK is List in China's Top 30 Hational Aviation Innovation and Entrepreneurship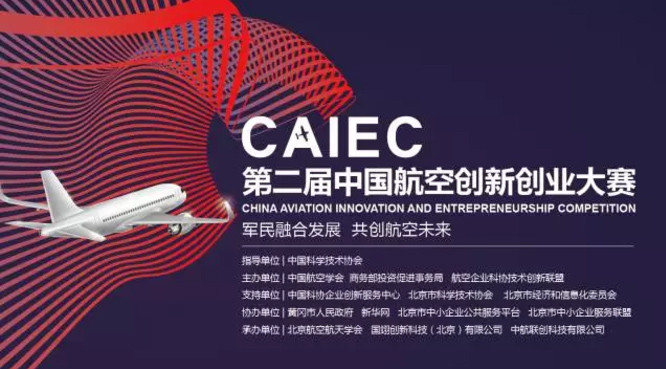 In Beijing on August 11, 2017, the second China aviation innovation entrepreneurship competition of primary judges in China aviation institute, from the aviation industry's science, Beijing university of aeronautics and astronautics aviation domain expert judges and investment institutions judge representative in the form of group evaluation and comprehensive ranking discussions, the registration entry information to evaluate the project. Because of innovative entrepreneurial project evaluation is different from the test and the technical review, the final result can not represent all absolute project case, the judges according to you provide written materials involved in the project of maturity, business model, team situation, competitive advantage, innovation and investment potential 30 strong project selection out of the contest.
The second China aviation innovation and entrepreneurship competition has received wide public attention since it was officially launched on June 15. Theme for this year is "civil-military integration development, make the future aviation", from state-owned aviation enterprises and institutions, research institutes, private enterprises, start-up team, such as various types of 191 college students entrepreneurs aviation innovative entrepreneurial teams to participate in this contest, a project covers dozens of field of the aviation industry.
Members of the presidium of the judges, group leader, the primary contest reviews, professor tsui tack kong evaluation to during the review, the future of aviation innovation has two development trends, one kind is with the new concept of disruptive technology leads the design innovation, and the other is a fine innovation of local details. Aviation industry development cannot leave the long-term investment of state-owned enterprises and institutions, in the national military and civilian integration, innovation, entrepreneurship positive policy environment, driven by state-owned enterprises and scientific research colleges and universities more and actively promote internal innovation, incubation of industry development will play a huge role in promoting, but at the same time China needs more and more private enterprises and small and medium-sized enterprises in the field of aviation high-value, collaborative development.
The following for the 2nd China aviation innovation entrepreneurship competition strong 30 national project, the project list ranked according to the enterprise name sequence alignment, regardless of their order, the semi roadshow order will be decided before the game to draw.
Contact Us

TEL: +86-0517-64510919
Email: gjb@hzssjn.com
Location:Dadiankou District, Hangtou town, Jiande City, Hangzhou, Zhejiang Province, China

Compasny Profile

Hangzhou Shenshi Energy Conservation Technology Co., Ltd (HZSS) is a leading research & development, manufacturing, sales, and service supplier for heat exchangers, energy conservation products. HZSS is located in Hangzhou city, the east of China,...