Hangzhou Shenshi won the "2016 the best employer award nomination"
Hangzhou Shenshi won the "2016 the best employer awardnomination"
In February 23rd 2017, we received an award from the recruitment company, "China's Best Employer Nomination Award for 2016 years". Although it was only nominated, it also encouraged our personnel staff.
This award affirms the work of our company's human resources department and pays attention to our staff. The award means recruitment platform resume to our human resource department actively, our HR staff positive feedback resume, and we have so many years to give employees a platform and the corre sponding commitment.
In the future, we will work in a more efficient way, actively focus on the needs of the staff, try our best to do our work and serve our employees better.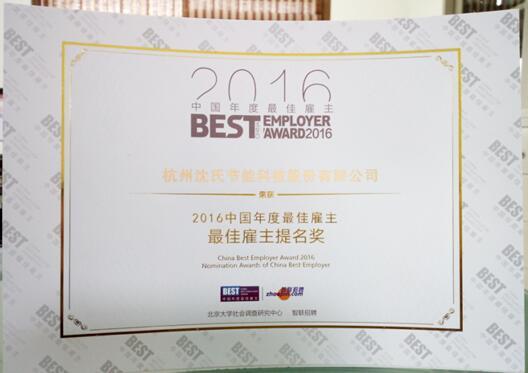 Contact Us

TEL: +86-0517-64510919
Email: gjb@hzssjn.com
Location:Dadiankou District, Hangtou town, Jiande City, Hangzhou, Zhejiang Province, China

Compasny Profile

Hangzhou Shenshi Energy Conservation Technology Co., Ltd (HZSS) is a leading research & development, manufacturing, sales, and service supplier for heat exchangers, energy conservation products. HZSS is located in Hangzhou city, the east of China,...