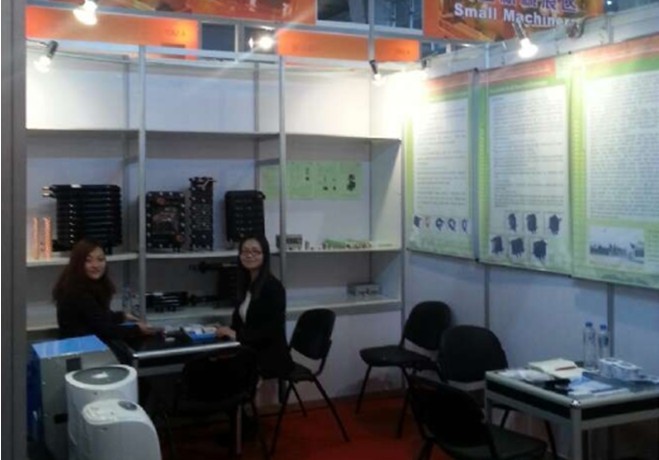 2013 GUANGZHOU EXP
Canton fair is currently the longest history, highest level, China's largest and most complete variety of goods, and merchants country region's most widely distributed and most, clinch a deal the best effect, the credibility of the best comprehensive international trade event. Hangzhou shen's heat exchanger co., LTD., as the best in the industry, will not miss the opportunity to exchange business and promote friendship.
On April 15-19, 2013, shen shi sent the elites of the sales department and r&d department to arrive as scheduled. Overall attend trade shows for customers from the same period last year, our company newly developed coil tube and shell heat exchanger (swimming pool series, etc.) and integrated micro heat exchanger products also received extensive attention of the new and old customers.
Hangzhou shen heat exchanger has been vigorously advocated the brand construction, starting from the needs of customers, innovative new products and new technology, improve product added value and practice of "help customers succeed, to grow with customers" concept.
Contact Us

TEL: +86-0517-64510919
Email: gjb@hzssjn.com
Location:Dadiankou District, Hangtou town, Jiande City, Hangzhou, Zhejiang Province, China

Compasny Profile

Hangzhou Shenshi Energy Conservation Technology Co., Ltd (HZSS) is a leading research & development, manufacturing, sales, and service supplier for heat exchangers, energy conservation products. HZSS is located in Hangzhou city, the east of China,...