HZSS Heat exchanger staff travel to a successful ended
Recently, the company organized all the staff of the annual tourism activities. Unlike previous sightseeing tours, the company specializes in a one-hour drive from the company. At the same time for everyone to enjoy the scenery, but also prepared a lot of activities, such as team development, Real CS, barbecue, horseback boating, so that everyone in the busy working life, together through a rich and interesting, pleasant memorable day. Here's a glimpse of the event: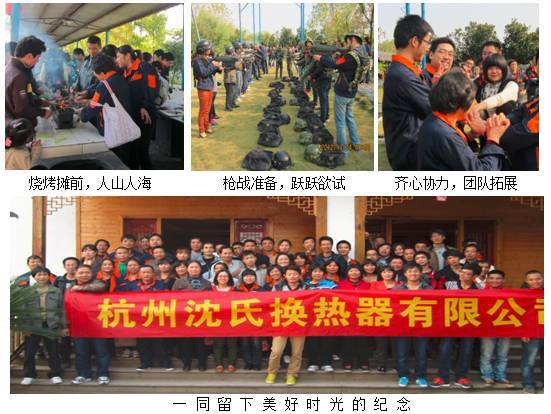 Contact Us

TEL: +86-0517-64510919
Email: gjb@hzssjn.com
Location:Dadiankou District, Hangtou town, Jiande City, Hangzhou, Zhejiang Province, China

Compasny Profile

Hangzhou Shenshi Energy Conservation Technology Co., Ltd (HZSS) is a leading research & development, manufacturing, sales, and service supplier for heat exchangers, energy conservation products. HZSS is located in Hangzhou city, the east of China,...