HZSS, waiting for you in piscine global, Nov.13-16 2018
HZSS, waiting for you in piscine global, Nov.13-16 2018
Nov.13-18 2018, The Leading Swimming Pool and Wellness Event will hold in eurexpo, LYON FRANCE.
WELCOME! HZSS waiting for you at the site of 5D100, looking forward to your arrival.

Hangzhou Shenshi Energy Conservation Technology Co., Ltd. HZSS is a professional coaxial heat exchanger manufacturer, and owner of the global-leading technology of integrated micro-channel heat exchanger and small climate system. HZSS focus on production and marketing and innovation of high efficiency and energy saving heat exchangers.
We will bring the hottest products, plastic shell and tube heat exchangers in the site 5D100.
Plastic Steel Shell Pipe Titanium Heat exchanger for Swimming pool:
Product Profile:
This product is a kind of high efficiency heat exchanger which is composed of high efficient Ω style inner pipes and plastic shell. It has the advantages of both shell & tube heat exchanger and plate heat exchanger. the shell is made up of plastic inner tank, and foam insulation layer and steel shell. The inner tubes arrangement method has been certificated as our technology invention patent.
Product Features:
1.Anti-freezing
Both heat exchanging inner core with structure of Ω and plastic baffle plate possess the ability of elasticity to obtain the function of anti-freeing.
2.Anti-corrosion, long serve life
HZSS patented structure of plastic baffle plate and titanium inner core has long serve life and corrosion resistance.
3.High efficiency
Our heat exchanging inner core are internal threaded to obtain more heat transfer area and turbulence flow in order to achieve higher efficiency.
4.Special refrigerant connection sealing to avoid leakage sealing components are special material to resist temperature from 200℃ to 20℃, and sealing covers are screw threaded to ensure reliability.
5.Easy maintenance and cleaning
The shell is designed to be dismountable to make maintenance and cleaning much easier.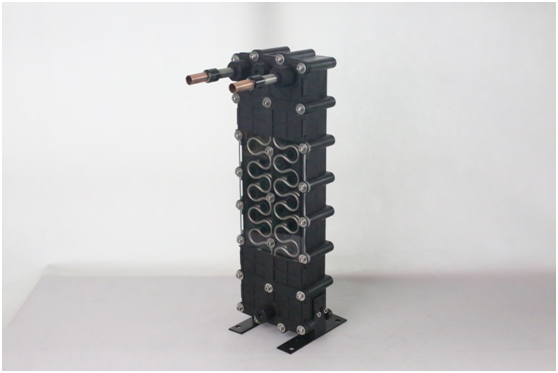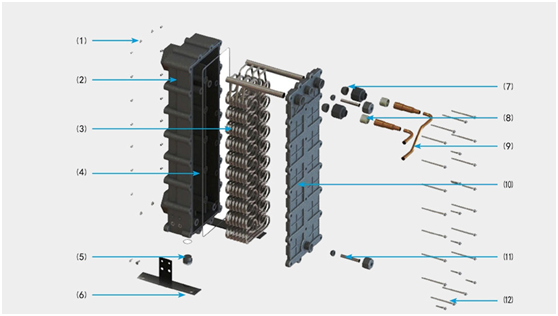 In addition to these, there are many other products. And my company also have many type of products, if you are interested, please contact us, we will waiting for you in the spot!
WELCOME!
Email: gjb@hzssjn.com
Facebook: wu.yan.9619934
Sincerely/Beat Regards!
Contact Us

TEL: +86-0517-64510919
Email: gjb@hzssjn.com
Location:Dadiankou District, Hangtou town, Jiande City, Hangzhou, Zhejiang Province, China

Compasny Profile

Hangzhou Shenshi Energy Conservation Technology Co., Ltd (HZSS) is a leading research & development, manufacturing, sales, and service supplier for heat exchangers, energy conservation products. HZSS is located in Hangzhou city, the east of China,...