heat exchanger for dish-washing machine
Condenser for DishWasher
The dishwasher is the equipment that automatically washes dishes, chopsticks, dishes, dishes, knives and forks. Currently, the fully automatic dishwasher can be divided into two categories: household and commercial, and the home automatic dishwasher only applies to the family, mainly cabinet, desktop and cistern. A business according to the structure could be divided into two types: box and transmission type, unit canteens kitchen for restaurant, hotel, government researchers reduced the labor intensity, improve work efficiency, promote clean sanitation.
Product Profile:
HZSS's coils are alsoapplication to dishwashing machine, provide hot water for washing machine,better temperature environment for battery system in order to extend battery life duration.

Product Feature:
1.Water in theinner coil and gas in between the inner and outer coil, to enhance turbulenceintensity and heat transfer coefficient.
2.Spirallycorrugated inner tube increase heat transfer surface to create higherefficiency.
3.Reliable withhigher pressure stand and less welding points.
4.Anti-freezing andself-cleaning.

1-Pre-wash cylinder(35-45) 2- Main wash cylinder(55-65 °) 3- Pre=swash cylinder(65-75°) 4-main swash cylinder(80-90°) 5-dryer 6-dryer
Model List of Heat Exchanger for Dish Washer
Model
Refrigerant
Flow rate
Heat Transfer Capacity
Drawing
GPM

m

3

/h

Btu/h
kW
SS-0050GB-F
R134a
6.60
1.5
3800
1.10
View Drawings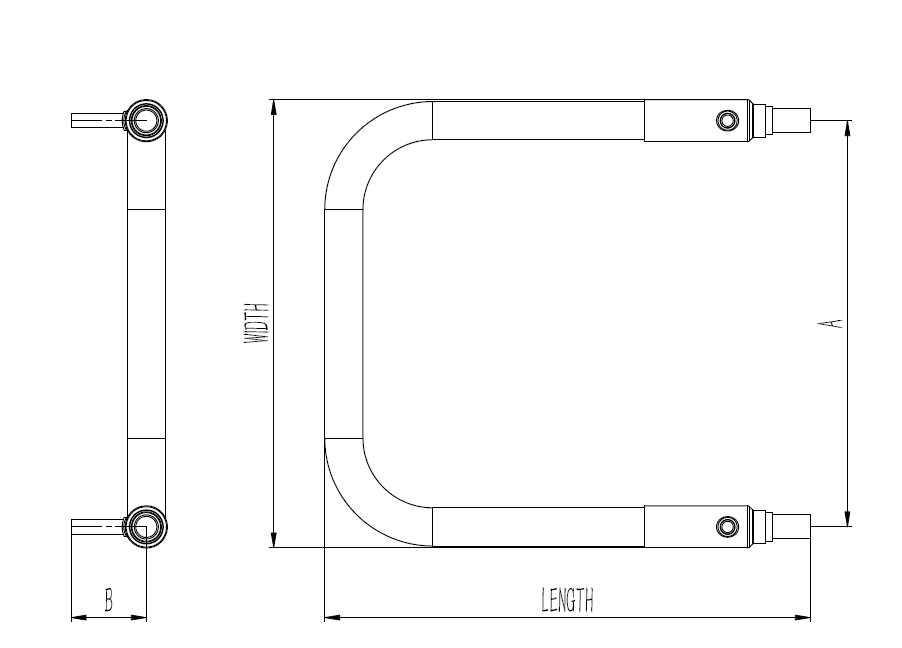 | | | | | | | | |
| --- | --- | --- | --- | --- | --- | --- | --- |
| Model | Refrigerant Inlet OD(mm) | Refrigerant Outlet OD(mm) | Water Connection OD(mm) | Length(mm) | Width(mm) | A(mm) | B(mm) |
| SS-0050GB-F | 9.52 | 9.52 | 16 | 315 | 298 | 270 | 50 |