Heat Exchanger for Washer

HZSS coaxial heat exchangers can be also used for washers. And depending on washer, we can design the heat exchanger for it.




Product Profile:

HZSS's coils arealso application to dishwashing machine, provide hot water for washing machine,better temperature environment for battery system in order to extend battery life duration.




Product Feature:

1.Water in theinner coil and gas in between the inner and outer coil, to enhance turbulenceintensity and heat transfer coefficient.

2.Spirallycorrugated inner tube increase heat transfer surface to create higherefficiency.

3.Reliable withhigher pressure stand and less welding points.

4.Anti-freezing andself-cleaning.
Model List of Heat Exchanger for Washer
Model
Refrigerant
Flow rate
Heat Transfer Capacity
Drawing
GPM

m

3

/h

Btu/h
kW
SS-0060GB-F
R134a
4.84
1.1
6800
2.00
View Drawings

Test Condition: Water inlet temp 25℃, water outlet temp 55℃, circulation heating.

Water inlet temp 45.9℉, water outlet temp 62.6℉, circulation heating.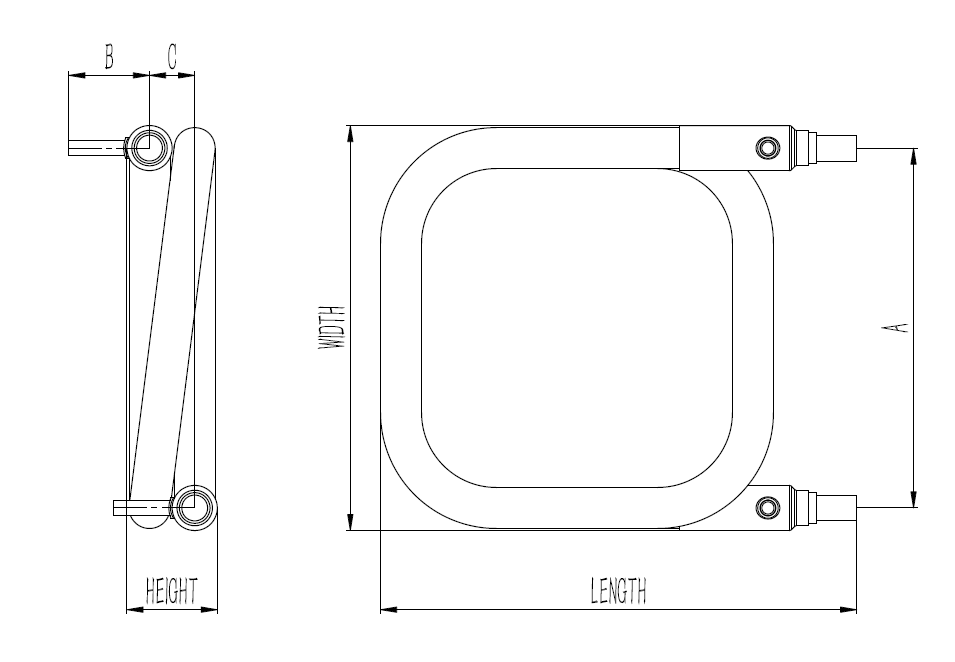 | | | | | | | | | | |
| --- | --- | --- | --- | --- | --- | --- | --- | --- | --- |
| Model | Refrigerant Inlet OD(mm) | Refrigerant Outlet OD(mm) | Water Connection OD(mm) | Length(mm) | Width(mm) | Height(mm) | A(mm) | B(mm) | C(mm) |
| SS-0060GB-F | 9.52 | 9.52 | 16 | 295 | 251 | 56 | 223 | 50 | 28 |