The grand opening of 2018 Japan Refrigeration and Heating Exhibition
The grand opening of 2018 Japan Refrigeration and Heating Exhibition
A four days refrigeration and heating exhibition was held in Japan on Feb. 27, 2018.Hangzhou Shenshi Energy Conservation Technology Co., Ltd. shined at the 2018 Japan Refrigeration and Heating Exhibition at Japon.The exhibition attracted the attention of many media and peers.
Hangzhou Shenshi, as a leader in the heat exchanger industry, won so many peers favored and stopped to watch.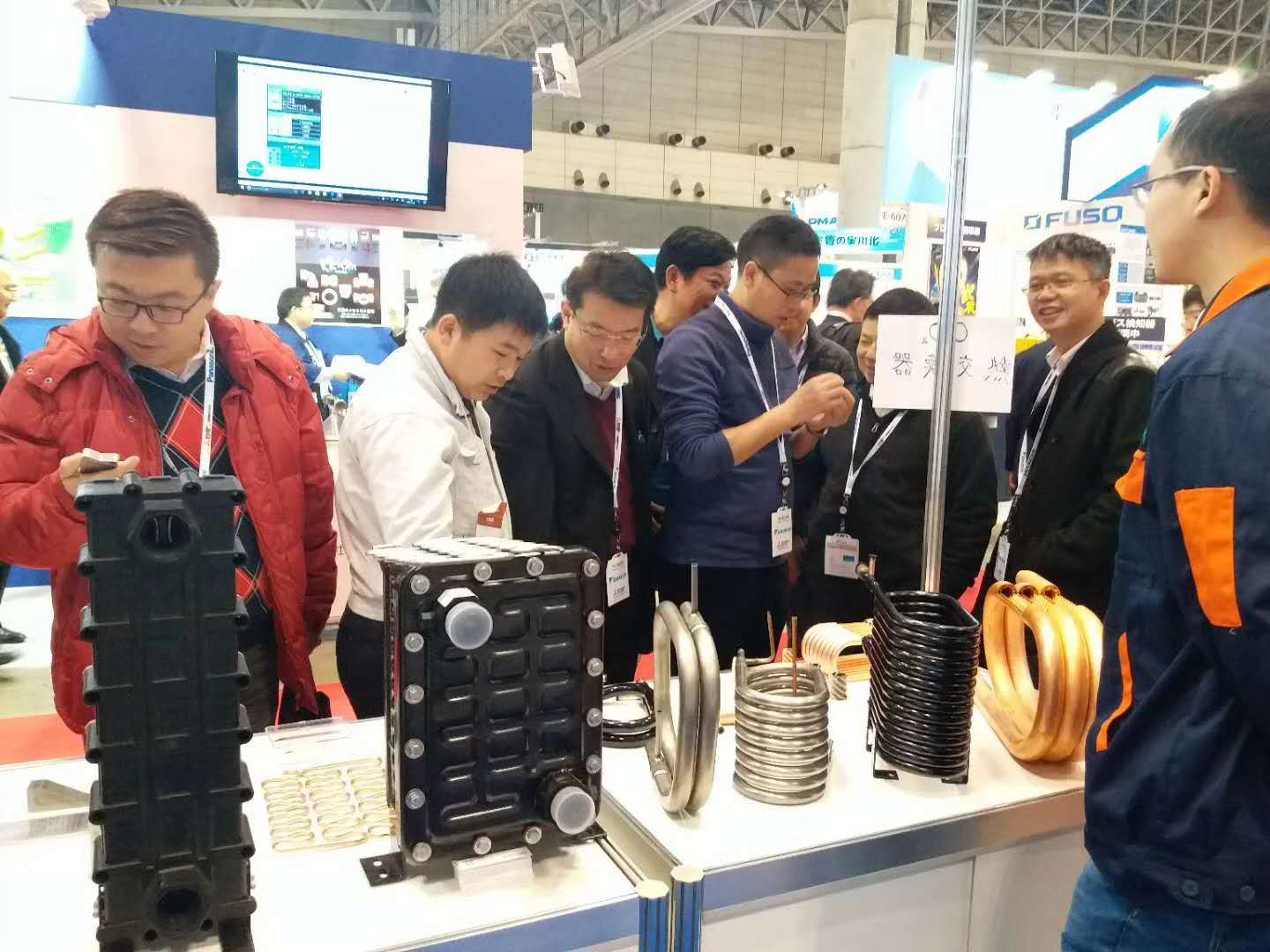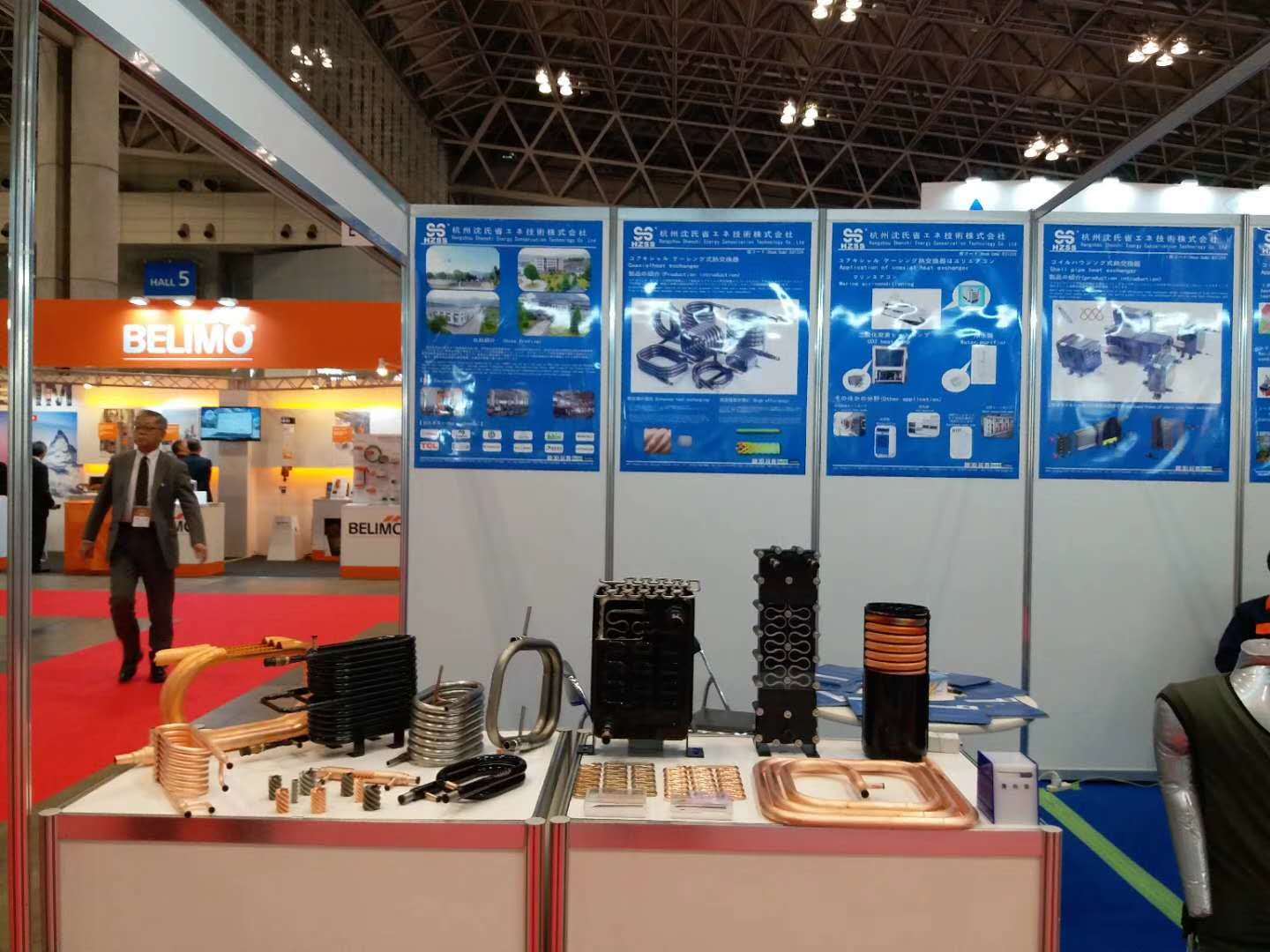 It is applied to coaxial products such as mariculture, marine air conditioners, dishwashers, and swimming pools. It is used in shell coil products in the fields of chillers, swimming pools, etc., especially newly developed applications in transportation, aerospace and so on. The microchannel heat exchangers in the fields of water purifiers, water purifiers, and chemicals, as well as products used in high-temperature operations, laser cooled micro-refrigeration systems and other products are the most popular.
On the first day of the exhibition, the exhibition of Hangzhou Shenshi was popular and welcomed with many peers' visits and customer inquiries, which demonstrated the strength of products.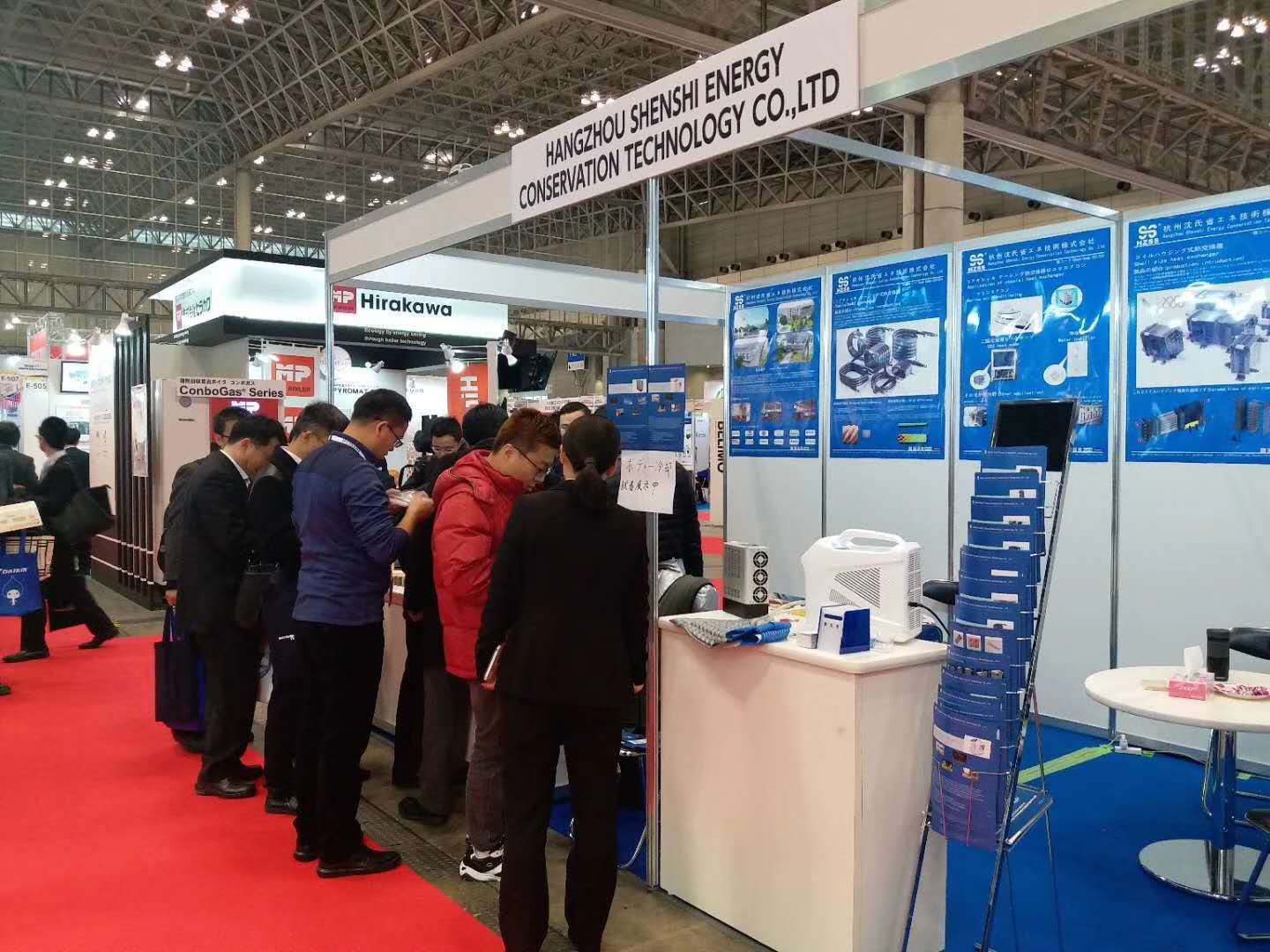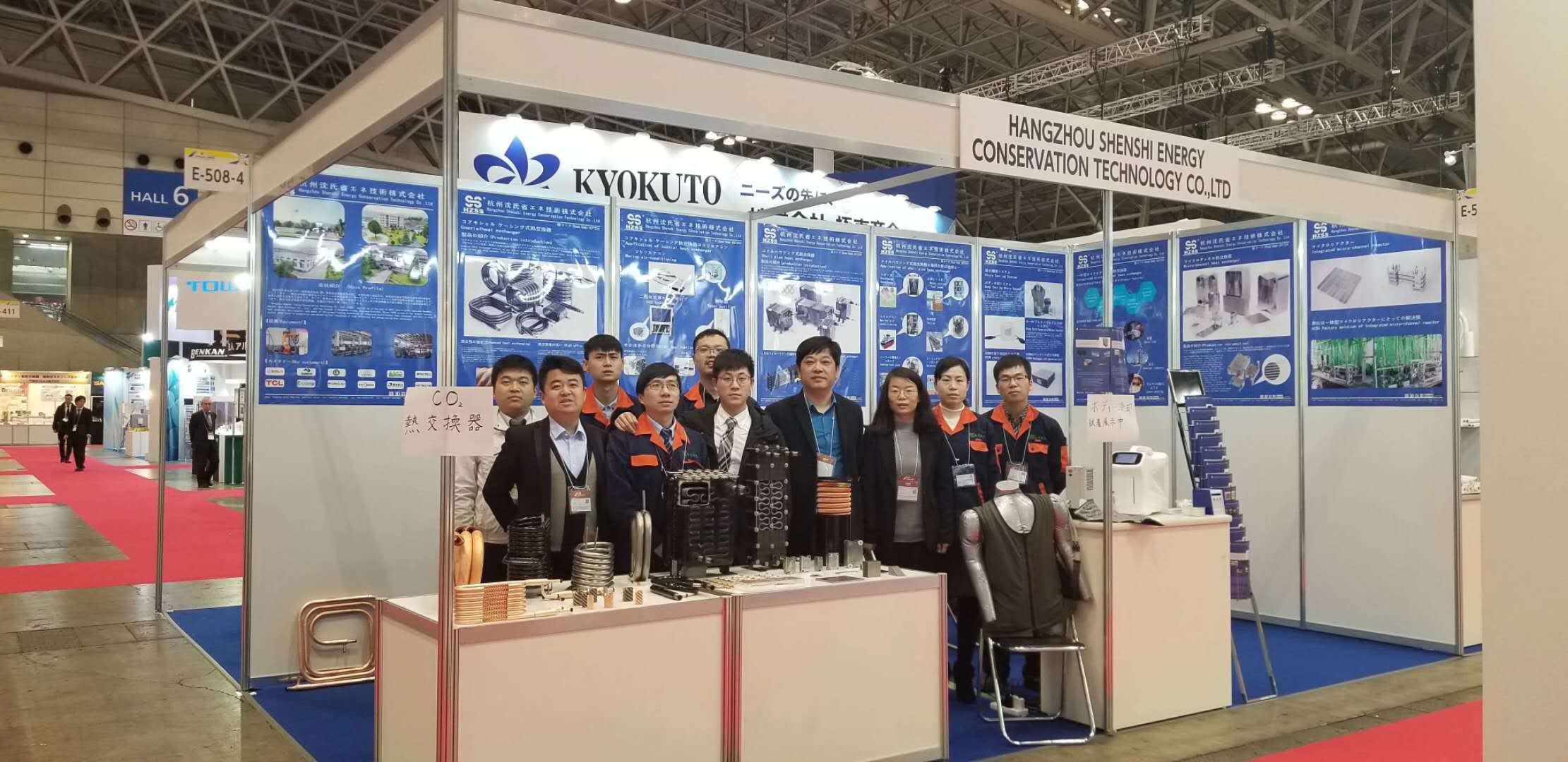 Shen Shi is a professional manufacturer of coaxial heat exchangers and an industry standard drafter of shell and tube heat exchangers. It has advanced integrated micro-channel heat exchangers and micro-environmental system technologies, and is dedicated to efficient energy-saving heat exchange. Shenshi owns an independent team and core technologies and a large team contributes to Shenshi.
Contact Us

TEL: +86-0517-64510919
Email: gjb@hzssjn.com
Location:Dadiankou District, Hangtou town, Jiande City, Hangzhou, Zhejiang Province, China

Compasny Profile

Hangzhou Shenshi Energy Conservation Technology Co., Ltd (HZSS) is a leading research & development, manufacturing, sales, and service supplier for heat exchangers, energy conservation products. HZSS is located in Hangzhou city, the east of China,...