10.00 a.m. in January 22rd, 2018, the 3 days of 2018 American Refrigeration Exhibition was officially opened at the Mccormick Conference Center in Chicago. 2150 exhibitors from the world (more 150 exhibitors than the 2017 American Refrigeration Exhibition) attended the exhibition. The exhibition has a net exhibition area of 49238 square meters, and nearly 70 thousand spectators visited the exhibition. It is reported that in 2018, the United States Refrigeration Exhibition is the largest exhibition area of the United States Refrigeration Exhibition in recent years, creating a new high.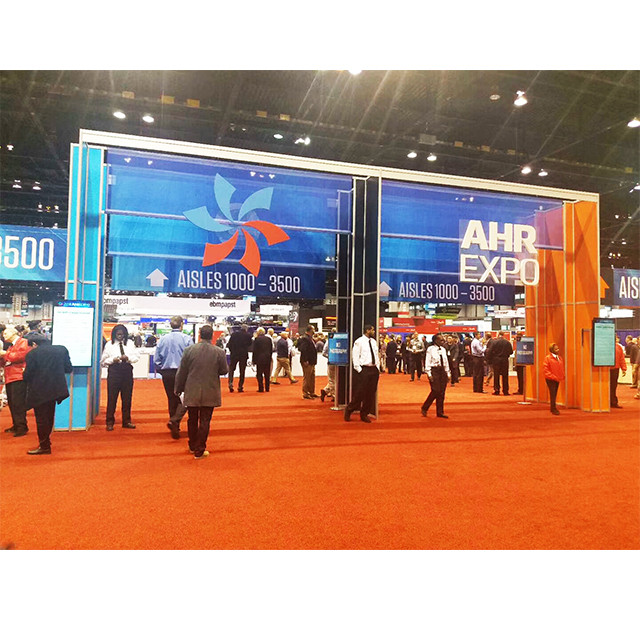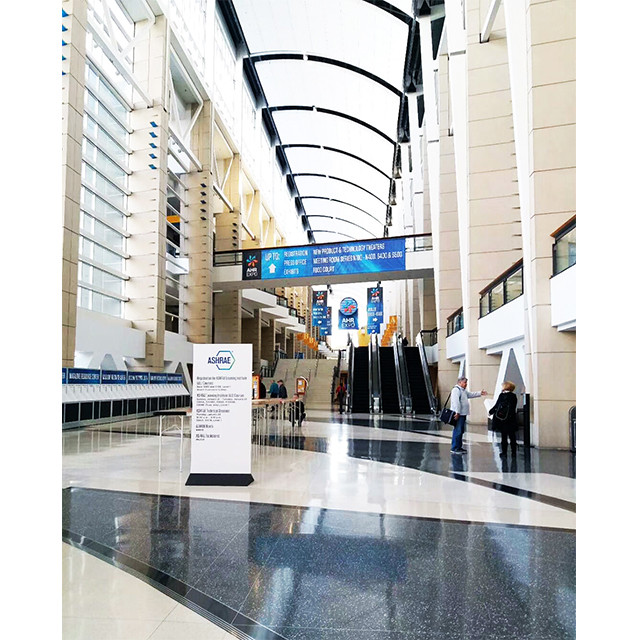 Mccormick Conference Center in Chicago
In this exhibition, Hangzhou Shenshi showed the coaxial heat exchanger, such as copper double wall products, inner tube embossing products, economizer tube, carbon dioxide gas cooler; shell coil heat exchanger products, such as pool products; micro channel products, including integrated micro channel heat exchanger, integrated micro channel cold plate, integration micro channel mixer etc. at the same time, Hangzhou Shenshi also brought a set of miniature refrigeration system, it's better to display the micro environmental technology for exhibitors.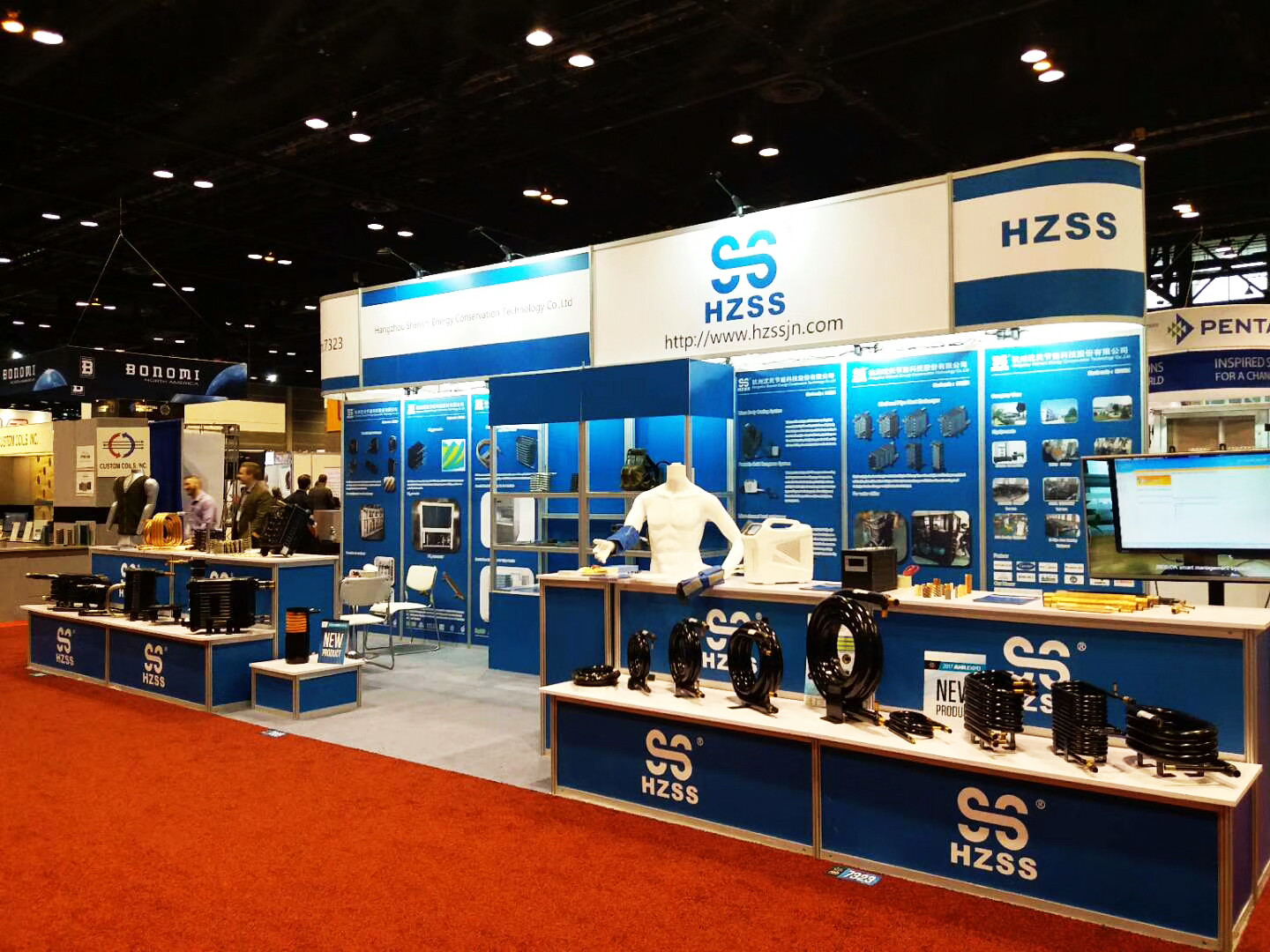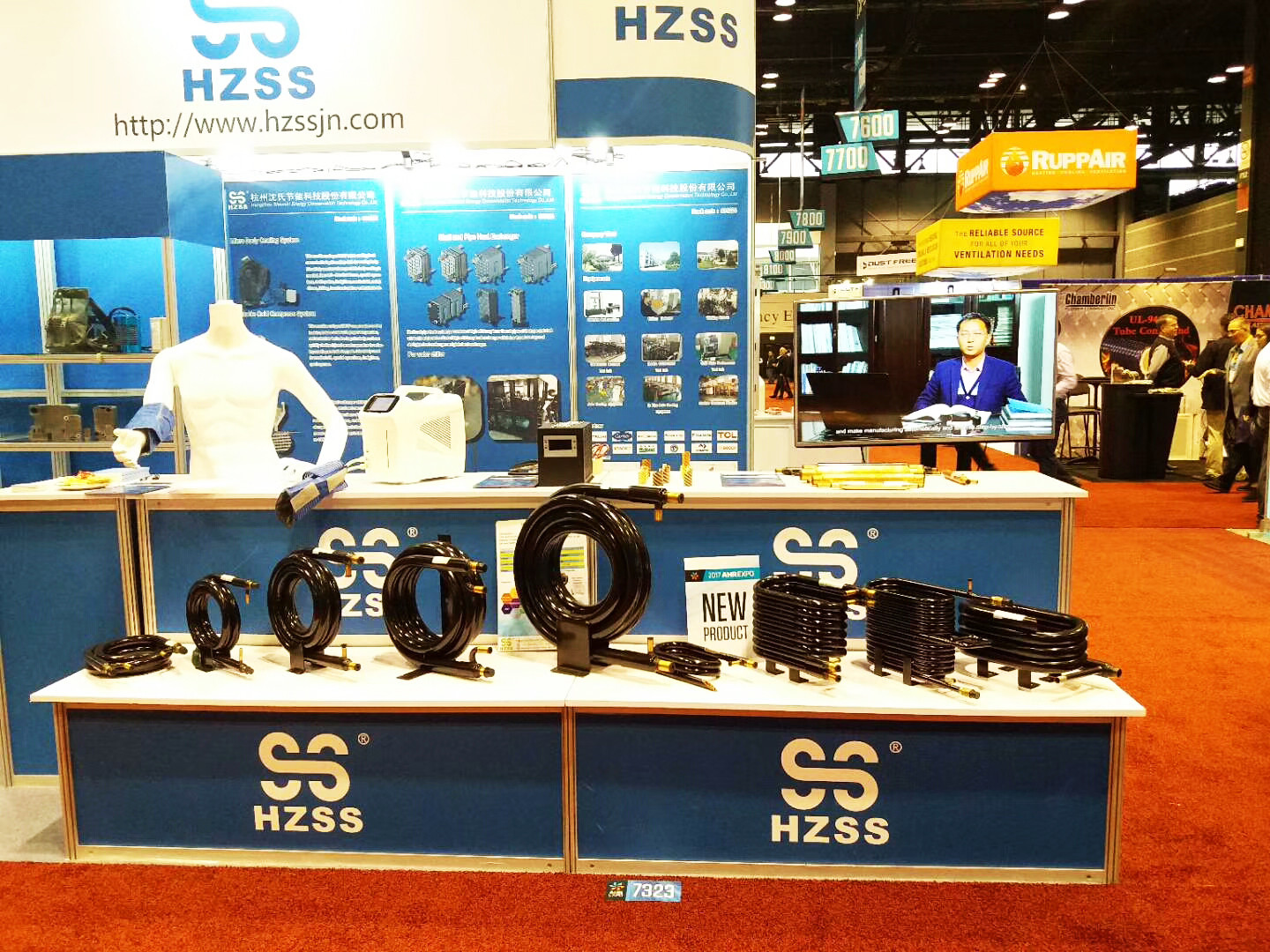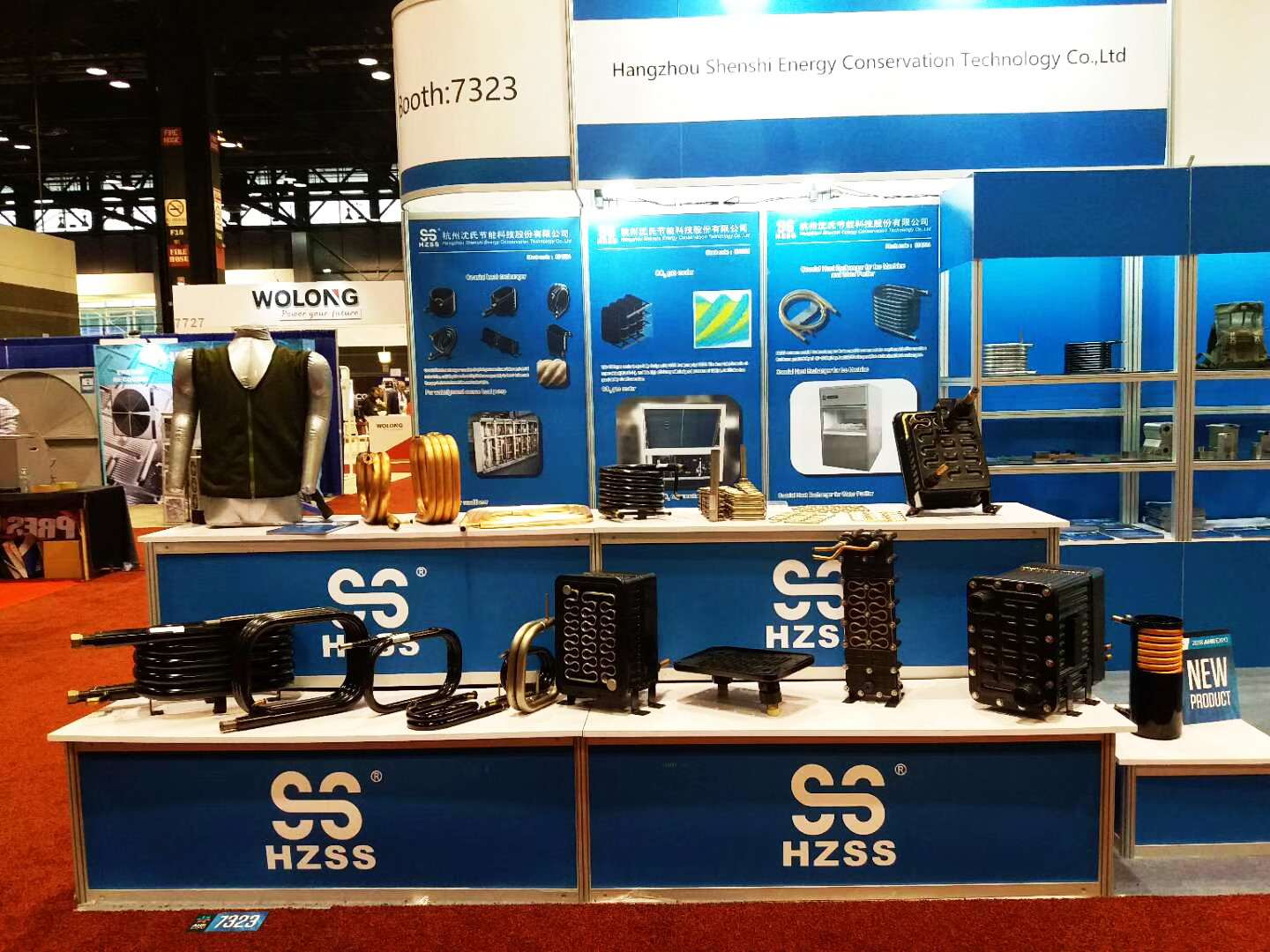 Hangzhou Shenshi exhibition booth
What's more, Hangzhou Shenshi has a heat exchanger- high tank won the exhibition recommend new products Award, it has attracted a lot of visitors attention. The embossing tube heat exchanger is also sought by the heat exchanger and the customers.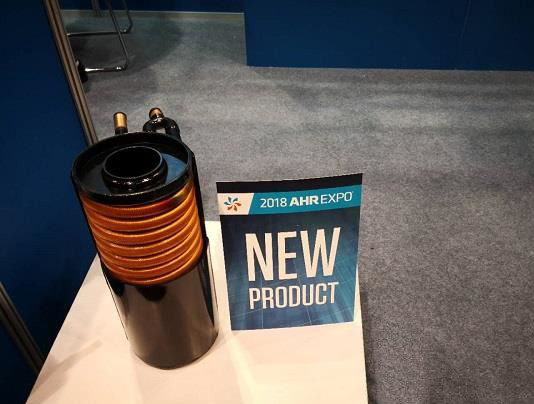 The heat exchanger product to get new products exhibition
Through this exhibition, Hangzhou Shenshi made numerous industry partners, many people begin to know more information about our company at the same time we also get to know other company's products, we establish friendly cooperation relationship with many new friends. In the future, Hangzhou Shenshi will continue to create better products and services better to customers!
Contact Us

TEL: +86-0517-64510919
Email: gjb@hzssjn.com
Location:Dadiankou District, Hangtou town, Jiande City, Hangzhou, Zhejiang Province, China

Compasny Profile

Hangzhou Shenshi Energy Conservation Technology Co., Ltd (HZSS) is a leading research & development, manufacturing, sales, and service supplier for heat exchangers, energy conservation products. HZSS is located in Hangzhou city, the east of China,...